A flexible service where we listen to you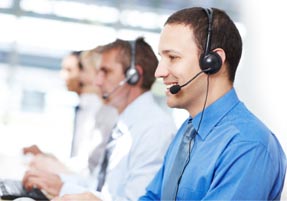 Many companies are tied into expensive, unnecessary support contracts. Sub-optimal IT Support isn't worth paying for in our opinion, and our clients tell us they don't need that hassle… So we ask them:
What Would YOU like..?
What works best for YOU..?

We will listen to you, work with you, and be responsive to your needs, doing our utmost to provide you with the IT support service you require.
Our rates are really competitive. Surprise yourself and compare the cost of your IT support to support from InterSys.

We're flexible.. and diverse..
We support technologies which other companies simply don't touch. As well as Microsoft and Apple Mac networking, we support Legacy systems and older versions of server, database or operating systems. Our clients say that they have trouble finding companies who are willing to help them. We don't understand why there's any reason legacy applications which are providing good business service to you can't be looked after.
Prudence dictates that we should assess the risk to your business of the failure of critical applications running on legacy systems.. but it's all in your interest.. not the interests of IT salesman. This also ties in nicely with server consolidation using Virtual Server technologies – which could even save you money whilst leveraging your existing investment.

contact us for a call back or quotation.


Desktop Support, Microsoft Office, Office 365, Windows and Apple Mac, Mobile devices, Networking, Servers, Deployment, Hardware, Software, Procurement, Training, Security, Backups, Email, Virtualisation, Disaster Recovery, Outsourcing, Computer Forensics.

+44 (0)845 094 8924
+44 (0)20 3005 4440



Microsoft Office 365
Microsoft Office 365 is a secure and scaleable IT solution that provides businesses of all sizes with both software, and IT support services. Microsoft Office 365 allows your business to scale the level of service according to your requirements. More info…
IT Disaster Recovery
We have the expertise to provide you with the procedures and equipment you will need to get your business up and running again in the event of a failure of your IT systems. We provide advanced backup solutions and IT disaster recovery consultancy services. More info…
Apple Mac Support
Most organisations use a mix of devices because it suits their working practices and preferences.
We provide Apple Mac support; most flavours of Mac OS and iOS and most devices. More info…
Service Outsourcing
Many smaller companies don't have an internal IT department – we can act as your 'in-house team'. This approach saves you time and money and gives you complete access to a range of expertise and experience that even a large internal IT department would find hard to match. More info…
Microsoft Certified Partners since 1999
Reflecting our expertise, experience and commitment to technical excellence, InterSys® is proud to have been awarded Certified Partner Status by Microsoft.



Additionally, through demonstrating our strong computer network background, we have achieved Microsoft's 'Networking Infrastructure Solutions' competency.
InterSys® are also Microsoft Small Business Specialists.