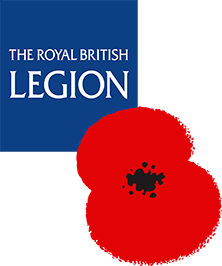 This year, we're supporting the Royal British Legion
Merry Christmas
and a Prosperous New Year from Intersys.
Keeping IT simple…
Bespoke solutions to suit your organisation
Safe and Secure…
We are UKAS ISO 27001 certified
Support w
hen you need IT…
Support packages to keep you up and running
Education experts…
Robust IT solutions for schools and academies
Our success is built on your satisfaction; with a super-dedicated team of technical engineers and enthusiastic problem solvers, issues are resolved quickly and remotely, saving you time and increasing productivity. After all, time is money…
Consultancy & Projects
Because we live and breathe IT, keeping fully up to date with new technologies and software, Intersys can offer a range of consultancy services to ensure you get the IT solution you need to make your company more efficient, agile and cost-effective.
Managed Services
As demand for, and reliance upon, increasingly complex IT grows, the resources needed to keep it up and running can become a real issue. At Intersys, with fixed monthly costs per user, you can avoid large capital expenditure while benefitting from an IT infrastructure that grows with you, matching your business needs.
Emergency Support
When major problems occur, you can rest assured we have the capacity and expertise necessary to react quickly and professionally to get you up and running again.
Don't just take our word for it
Microsoft Partner Customer Satisfaction Survey
We cannot recommend Intersys highly enough. In terms of quality of IT support, they are truly gold standard. We honestly don't know what we would do without them.

Robert Dighton, ELHAP Director

It is difficult for me to capture in words the high value that we place on Intersys supporting the business.

David Bowser / Managing Director – Bowmed Ibisqus Ltd

Intersys have exceeded our expectations. The team have been clear about their recommendations, very cost-conscious and a pleasure to work with. They have been key to improving both security and service for our teams.

Anthony Smith, Chief Executive Officer, the Westminster Foundation for Democracy

I'm absolutely delighted with Intersys' service.

Elaine Colquhoun OBE, Chief Executive Officer, Whitefield Academy Trust

Working with Intersys we integrated 4 European stencil manufacturing facilities on to single platform, resulting in significant reductions in the Sales Administration resource required to run our business, simpler sharing of our capacity across the 4 sites and automated links to our other business systems… From day 1 the team at Intersys showed excellent commitment and effort in fully understanding our hopes for the system, bringing a pro-active approach by offering input that would enhance the final product at all stages along the way. Their whole team's approach was open, friendly and sought always to deliver what was best, not just for our immediate needs but with the foundations for future functional expansion built in.

Donald Corlett, Global Business Manager, Alpha, Alent PLC