ISO 27001 Certified Cyber and IT Security for Schools and Colleges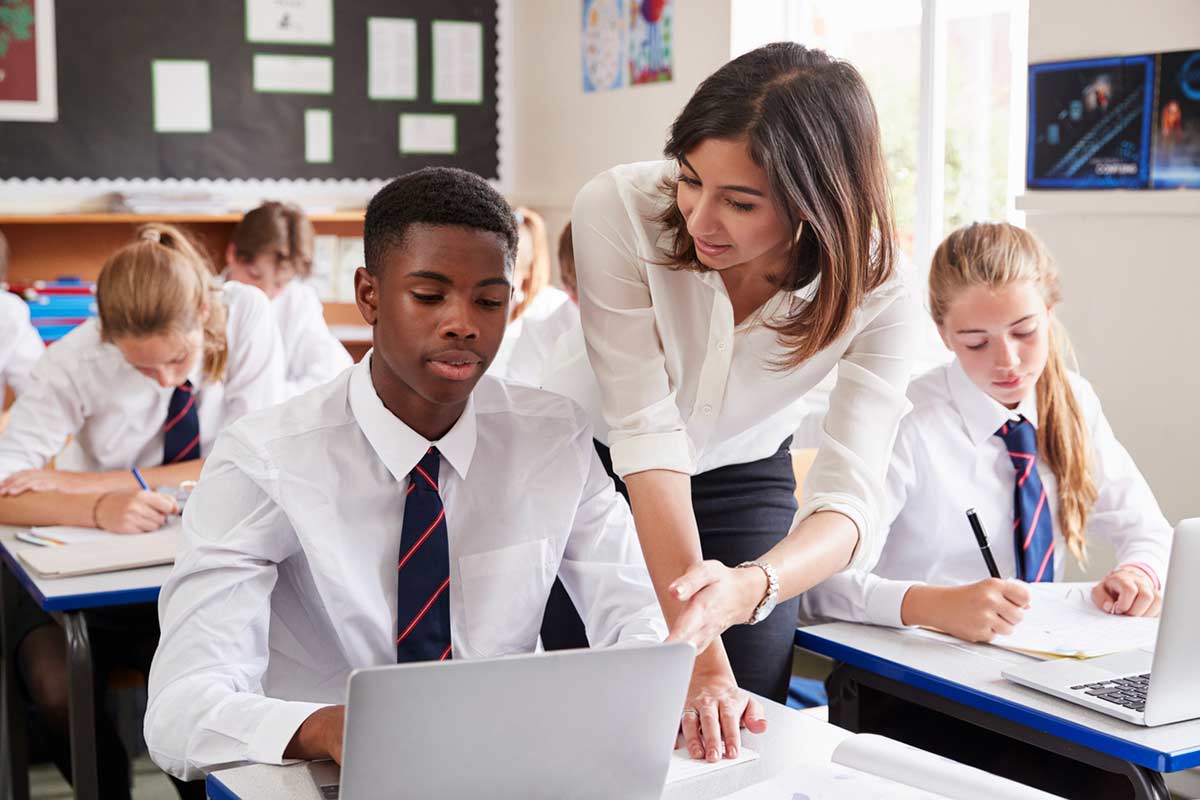 Are you doing enough to safeguard your student's sensitive information? Do you need help protecting your systems and networks from cyber-attack or data exposure?
The cyber and IT threat landscape for educational institutions is changing fast. Cyber criminals are actively targeting the sector with ever more sophisticated tools. And students themselves are more digitally savvy and curious meaning that your safeguarding responsibilities as a provider are under even more scrutiny in this post GDPR world.
Intersys provides the full set of cyber and IT security solutions to help schools, colleges and universities secure their IT systems and data.
How we can help
We can help you devise and execute a cyber-security policy that runs all the way from the Senior Leadership Team to teachers, and administrators. We can train staff in basic cyber hygiene, help them spot phishing mails and social engineering attacks and ensure that all your systems and processes are in line with GDPR requirements. A formal breach and response plan or Forensic Readiness Planning exercise will help give your Senior Leadership Team the confidence that your organisation has carefully considered your vulnerabilities.
The DPA 2018 and The GDPR requires schools and academies to demonstrate particular compliance when it comes to processing and using student's personal data. As a Public Body, you have a special responsibility to ensure that your DPO (Data Protection Officer) is trained to understand these requirements and there is an added focus on special category data such as ethnicity, religion, medical needs and biometrics. We can help you put the right processes, systems and tools in place to help you demonstrate that your data ecosystems are GDPR aligned and that IT Security is at the root of your organisational decision making.
If your data or systems have been breached, we can help you formulate the correct response in line with GDPR requirements. This can include everything from data breach response plans to impact mitigation and urgent on site assistance, and help in investigating, limiting and rectifying the damage.
We can carry out independent SSP audits to test if your organisation's systems and process are aligned with GDPR. Our thorough assessment will help uncover security flaws, and highlight which controls can be improved. This can include IT Security Gap analysis and Penetration Testing exercises.
Why choose us to help protect your IT and cyber security?
We hold UKAS accredited ISO 27001 certification and are GDPR-aligned. We can help you strengthen your processes, systems, training and tools to secure your sensitive student data according to government and industry best practices.
We have strict company policies requiring up-to-date and enhanced CRB/DBS checks for all our employees ensuring they are of the highest quality.
Our organisation and team holds industry credentials tailored to secure your networks, systems and data:

CompTIA Security+
CompTIA Network+
WatchGuard Gold Partner
EC – Council CEH (Certified Ethical Hacker)
Cyberoam Gold Partner
BCS CISMP (Certificate in Information Security Management Principles)
Computer forensics and investigations (postgraduate course)
Contact us today for a friendly chat on how we can help your school, college or university's cyber and IT security.