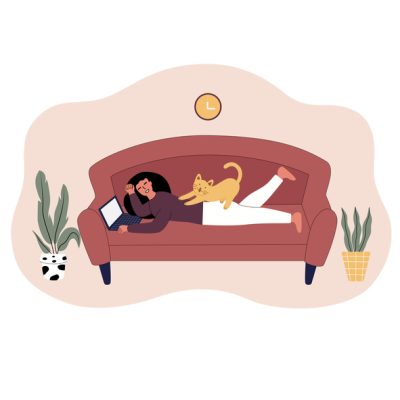 The Covid-19 pandemic might just revolutionise the way we work in the future. After abruptly moving from in-person office work to remote work in the early days of the pandemic, not everyone is anxious to return to the daily commute. While 67% of employees do want the creativity and collaboration that comes with in-person work, they don't necessarily want to be there every day; according to the 2021 Work Trend Index, 73% of workers want flexible work options to stay.
Does this mean the end of the traditional nine to five? Microsoft clearly thinks so. They claim that Windows 11, their latest operating system, is "the operating system for hybrid work".
What does Windows 11 for Business bring to the hybrid workplace?
Ease of deployment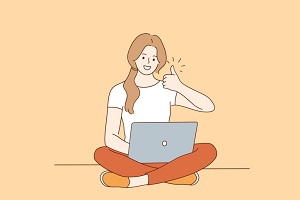 Traditionally, the upgrade process for Windows users has been pretty painful, often requiring a rebuild of your PC. Upgrading to Windows 11 is designed to be much simpler. Eligible PCs (more on that below) can simply download the upgrade, making it simple to deploy to remote workers. If you use Windows Update for Business in Intune, it's a case of creating a feature update deployment and selecting Windows 11 version 21H2, which will upgrade devices in scope to Windows 11.
What's more, if you're running Windows 10 on a compatible computer, the upgrade is free, at least for now. This strategy seems designed to encourage as many people as possible to adopt the new operating system, as life is much simpler for software developers when they only have one OS to support.
Enhanced security
One of the biggest challenges with managing a remote workforce has been the difficulty of trying to secure a multitude of devices that are not necessarily kept on-premises. With cybercriminals using increasingly sophisticated methods for infiltrating computer networks, IT departments have been faced with a headache of migraine proportions. So, for IT managers, the most exciting improvement with Windows 11 will no doubt be the significantly upgraded security features.
One of the ways Microsoft has increased security is by raising the hardware requirements substantially, with new protections added at a chip and cloud level. For instance, computer chips will need to be 8th generation or later and support virtualisation based security (VBS). In addition, PCs must be capable of Secure Boot. Secure Boot only allows approved operating systems to boot up and prevents malware from taking over your computer before the operating system loads. Another requirement for running Windows 11 is a Trusted Platform Module (TPM 2.0), a computer chip that is designed to provide strong, hardware-based security protections to your device. According to Microsoft, these hardware requirements have reduced malware by 60%.
Goodbye to passwords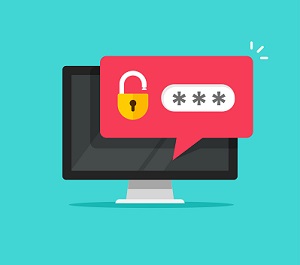 One of the biggest weaknesses in cyber security has been the problem with passwords. Despite endless reminders not to use easily guessable passwords or reuse passwords across multiple sites, many people still do, which has made them a prime target for cyber attackers. With Windows Hello for Business, Microsoft is moving on to biometrics-based security such as fingerprints, iris and face lock. It's worth noting here that Windows Hello for Business hasn't changed much, if at all, with Windows 11.
Improved multitasking with Snap Assist (Snap Layouts and Snap Groups)
One of the most useful — and time-saving — improvements in Windows 11 is the introduction of snap layouts, making multitasking across multiple applications much easier to manage. Snap layouts allows you to have up to four windows in view at any one time, with six different layouts to choose from. For example, if you were researching for a paper, you could have Word in one larger window, with Chrome in another smaller window, and your calendar in a third window. It's easy to access Snap Layouts: hover your mouse over the maximize button and choose your layout.
Once you have created your Snap Layout, if you head down to the taskbar you will see your layout saved as a Snap Group. Conveniently, you can minimize or maximize the entire group in one click — no more maximizing and minimizing one window at a time.
Furthermore, when reconnecting a device to an external monitor, you can use Snap Groups to restore all windows to their previous orientation, saving time and allowing you to continue working seamlessly.
Easy collaboration with Chat from Microsoft Teams
With its Teams icon front and centre in the taskbar, it looks like Microsoft is banking on videoconferencing and chat continuing to be a central part of the post-pandemic world. Launched with a single click, Teams allows users to chat, share screens and video chat with no device or platform restrictions. You can even text someone on their mobile phone.
Other features include being able to mute and unmute from the taskbar, and an intelligent noise cancelling and auto blur feature to remove potential distractions in the background. However, these features only apply to Teams personal, not Teams for Work or School accounts.
What's hot?
The new search bar is significantly more comprehensive. It's integrated with the start menu and even has a 'recommended' section area with your email attachments, files you've opened from SharePoint, from Teams, and just everything that you've been working on. You can actually search across your computer, OneDrive, SharePoint, Teams, Outlook, and so on, provided you are logged in with Azure AD.

Improved multiple desktop support. Desktops are full dual screens so you can click on a different background and open up the one document you want to work on, as well as any references you need for that.

Deep Teams integration.

A better

autopilot diagnostics page

Power automate

is built into Windows 11
What's not?
Most computers sold before 2018 will not meet the stringent hardware requirements for Windows 11. Furthermore, as might be expected during the initial rollout of a new operating system, there are a few bugs that need sorting out. For example:
Slow performance of some AMD CPUs. AMD and Microsoft are working on this known problem, but if you're affected, all you can do is wait.

Compatibility issues with some Intel networking software causing internet slowdown.

Some users have reported that the Windows 11 start menu doesn't register keyboard input when they type.

Some users are receiving a 'This PC can't run Windows 11' error message despite having the required hardware.

Users have reported that the bluetooth can be quite buggy. There have been instances where a message says 'Bluetooth devices are connected' even when some of them don't exist anymore.

The widget button on the bottom right-hand home screen doesn't always work. It usually brings up weather and news updates but can be intermittent.

The wireless panel now requires an extra click to get to the wireless menu thanks to the new sub-menu.
The Final Verdict
There's no doubt that Windows 11 for Business has some cool features that will enable hybrid workers to pick up where they left off more easily as they move between the workplace and the home office. But is it a game changer?
"Windows 11 is an incremental improvement, not a game changer, for home working" says Matthew Geyman, Managing Director, Intersys. "Microsoft's objective is seamless Teams, seamless searching, and seamless collaboration – it's not quite there yet, although there will be enhancements in later Windows 11 versions and builds. Windows 10 (like Windows 7) is one of those versions that organisations – SMEs, enterprises and blue chips – will stick with; Windows 11 may barely register on some corporate device radars. They may have small numbers installed, but there's unlikely to be a paradigm shift to Windows 11 any time soon".

Adds Mark Kirby, Executive Director, Intersys, "The bottom line is that you should upgrade to Windows 11 if you prefer using the newest operating systems. It has some great functionality and there are some very nice features to it. But there are still many improvements to be made. I'm confident that (as Windows 10 did, and as Microsoft Teams has), Windows 11 will incrementally improve; however, it's not there yet. Is it going to completely change the way you work? Absolutely not."
[Above information based on OS Edition Windows 11 Enterprise Version 21H2 Installed on 14/10/2021 OS build 22000.258 Experience Windows Feature Experience Pack 1000.22000.258.0]
For more information, or help with your business's IT support, contact us for a free no-obligation chat. We offer managed IT support, emergency support and consulting services.