Wanted: friendly IT experts
Intersys continues to grow because our people offer top-notch IT expertise with a customer-friendly focus.
We'll be frank: people who combine an all-consuming passion for IT and a winning manner with customers are a rare breed. But if this sounds like you, we'd like to hear from you.
We're now recruiting for IT helpdesk jobs and IT support jobs in London. We're also on the look out for programming and cyber security expertise, and more. Join us and you'll be part of a dynamic, friendly tribe developing their IT careers and spurring each other on to greater successes. You'll find a contact form at the bottom of the page.
But wait! Before you scroll down, we'd like to introduce ourselves, so you get a sense of what makes us tick too…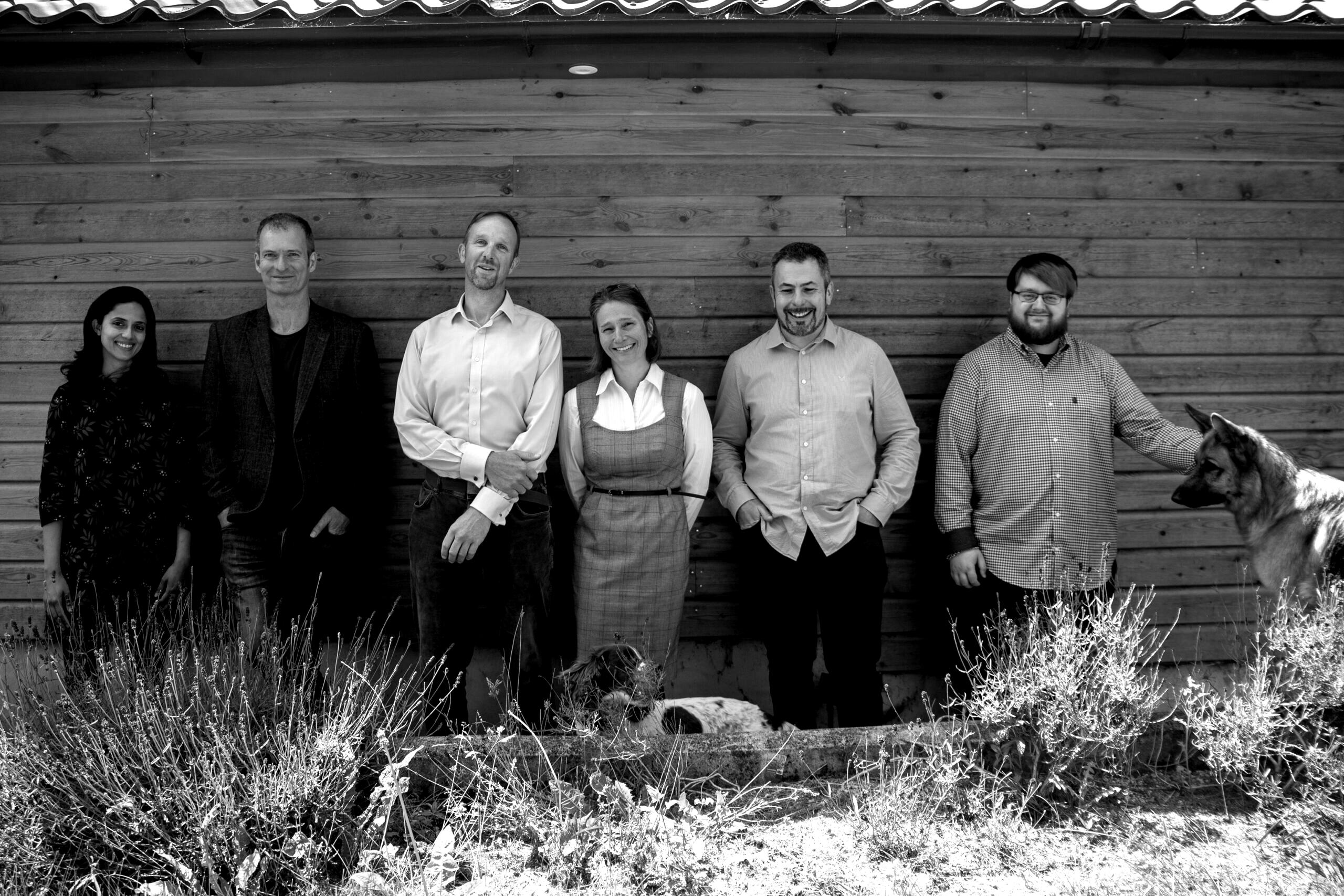 (Just some of) the team
While we are predominantly offering IT careers in London, the Intersys team is spread far and wide – London, Essex, the wider South East and Cornwall. Since the pandemic, more of our people are working from home some of the time, too, and we're likely to continue with that model if it keeps Intersys people happy and productive.
As you can imagine, getting us together in one room is tricky. Here's a shot of some of the team, plus Hamish (just visible in the centre) and Esme (right), sometime office dogs. Fear not, their barks are worse than their 'bytes' :)
Catherine Geyman
Director, Enterprise Risk Management
Catherine joined Intersys in 2006 and brought her engineering and pharmaceutical background to the business, as well as her analytical skills to Intersys' special projects. While many of our people work in IT support, there are opportunities in software development too. If that's your skillset, you may find yourself creating innovative new products with Catherine to rival SCAIR, her award-winning supply chain risk management tool.
Matthew Geyman
Managing Director
Matthew founded Intersys in 1996 and grew a company that now offers managed IT support, expert cyber security and IT consultancy. The quality that underlines all of these technical skills and strategic insights is exceptional customer service. Whatever your skillset, he's looking for you to complement it with a people-friendly style that will grow our reputation, win and keep business, and generally make the world of IT a nicer place to be.
Still interested? Get in touch!
If you like what you've read about US and you think you'd excel at Intersys in an IT support, software development or cyber security role, we want to hear more from YOU.
Fill out the form below and if you look like a good fit we'll be in touch very quickly.