So Why Do Many Businesses Not Have an IT Governance and Compliance Strategy?
Possibly because they think this is a 'high level' service only of concern for corporate giants. If you're one of those people, we'd ask you to think again. In fact, IT governance has been described as the top predictor of value generated by IT.

To NOT address it is most likely costing your business money every day until you remedy the situation.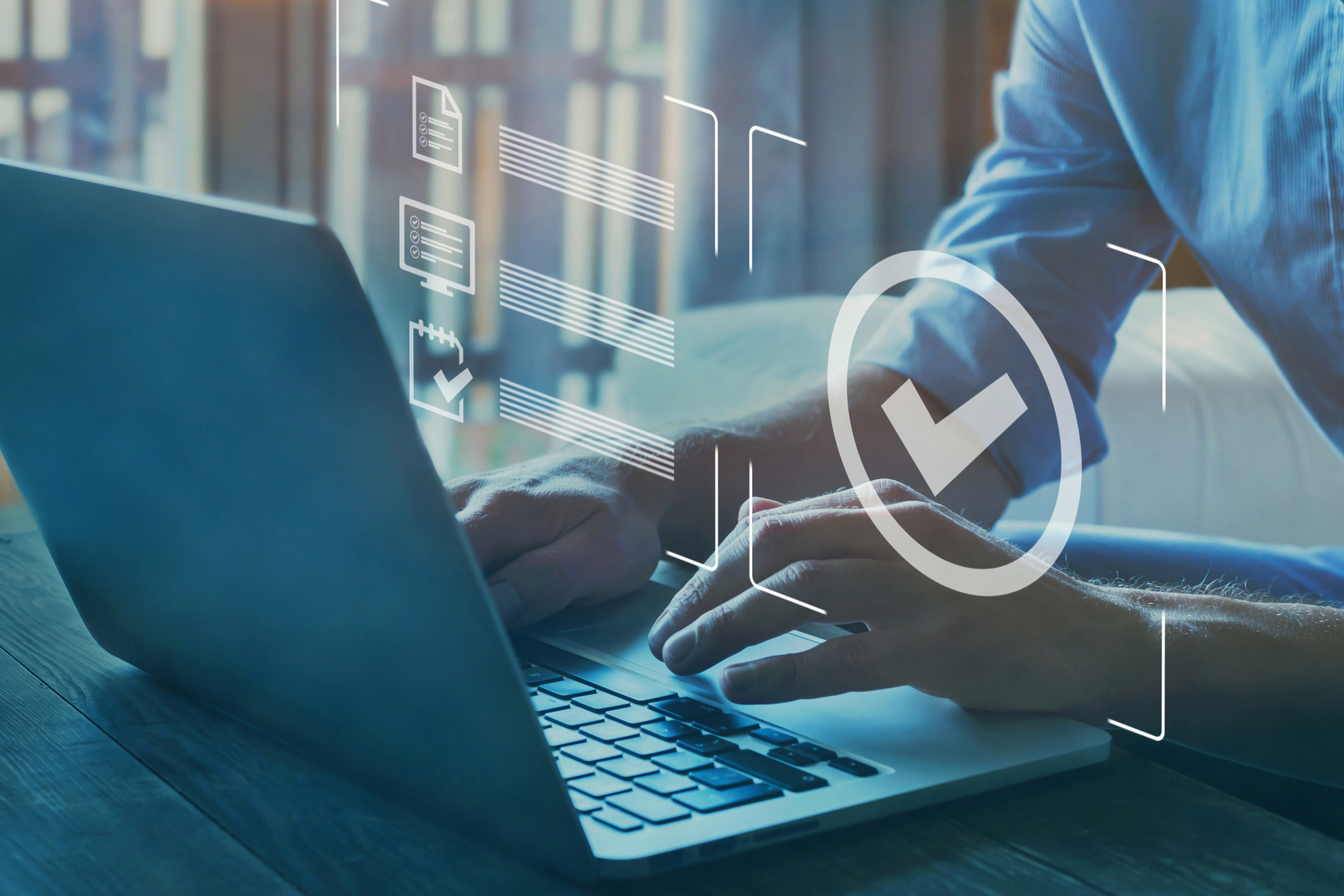 IT Governance and Compliance: the Benefits
Benefits of developing an IT governance and compliance strategy with Intersys include:
IT Aligned with Business Goals
You will benefit from a structured framework that helps to ensure your IT delivers your business's priorities.
Regulatory IT Compliance
You can't remember every mandatory IT requirement: and why should you? Let it be our responsibility to systematically ensure you meet every legal obligation.
Intelligent IT Investment
Cost analysis of any IT investment to ensure it will lead to positive and tangible results in terms of efficiency.
Cost Savings
More efficient and compliant IT strategies can save you considerable sums in the short, medium and long term.
Talk to us about your business
IT Governance and Compliance from Industry Experts
Why work with Intersys?
Executive-led strategies
Our IT governance and compliance services are personally led by members of our core leadership team, who between them have over 75 years of management and technical consultancy experience and an enviable track record. This strategic consultancy and executive expertise is complemented by a multi-disciplinary team including experienced project managers and technical experts.

Ongoing support
Our business model provides ongoing support for clients and we have capacity and expertise to lead and implement your governance and compliance strategy on an ongoing basis. We don't just report and send you the bill. We can be actively involved.

Trusted partners
Just a few of our accreditations and partnerships include Microsoft Gold and Silver Partners, HP Business Partner, Cisco Select Partner, and Dell Partner. We are aligned with some of the biggest brands in the world because they have full faith in our services and you can too. See below for further partnerships, certifications and accreditations.

Flexible, transparent pricing
We itemise exactly what our service does and doesn't include so we are on the same page from the word go. We will also scale our services depending on your business size: we're convinced there is a package and a budget to suit your business.
How the Process Works
Fortunately, in the past two to three decades many businesses have incorporated IT governance and compliance structures into their businesses, and these structures and processes have been refined into several internationally acknowledged frameworks.

Common frameworks include COBIT, ITIL, COSO and CMMI. Some are more applicable to risk management, others for streamlining services and operations.

Part of our consultancy role will be asking the right questions of you to ensure we apply the correct frameworks to meet your business's needs.
Our IT Security Certifications and Accreditations
When you choose Intersys as your managed IT and cyber security partner, you can rest assured that you are working with highly experienced, ISO 27001-certified, data protection and GDPR-aligned IT security experts with a deep knowledge of IT and cyber security issues.
UKAS accredited ISO 27001
WatchGuard Gold Partner
EC-Council CEH (Certified Ethical Hacker)
Microsoft Gold Partner
Cyberoam Gold Partner
CompTIA Security+
CompTIA Network+
BCS CISMP (Certificate in Information Security Management Principles)
Computer forensics and investigations (postgraduate course)