Next-Gen Cloud Support Will Revolutionise Your IT
Is your organisation keen to exploit the efficiencies and economies of scale offered by next-generation cloud services?
We are experts in cloud support services and can help you to migrate network services, infrastructure or business applications to the cloud in a risk-free and reliable way.
We have helped our clients make the move using our tried and tested cloud migration services.
Grow your operations and keep costs down
Essentially, cloud systems combine all the best technology advances from the last few years in a more reliable, intuitive and accessible way than traditional systems. It involves storing files — and sometimes systems and software — on the internet instead of on in-house hardware such as PCs or servers. This can include everything from your email, documents and desktop, to pretty much any software — Microsoft Office 365 being one of the most common — and everything is nicely integrated too.
Subscription-based, so there are no large, upfront hardware or licensing costs
More reliable than traditional systems, with Service Level Guarantees
Intuitive systems, accessible from anywhere on any device
Greater control of IT security and no need for backups
You don't need to change the way you work
Lower energy costs and carbon impact at your business premises
Access to the latest software and upgrades without additional costs — all through the same familiar Office software package
Flexible and scalable as you buy on a per-device basis, so the systems grow with your business
ISO 27001-certified cloud security systems
We hold UCAS accredited ISO 27001 certification for our information and security management systems. This means that we apply industry best practices to safeguard your sensitive business information's security and privacy in the cloud.
By using an internationally approved IT risk management process for:
staff
processes
IT systems
we ensure stringent plans and controls to safeguard the privacy, integrity and availability of customer data.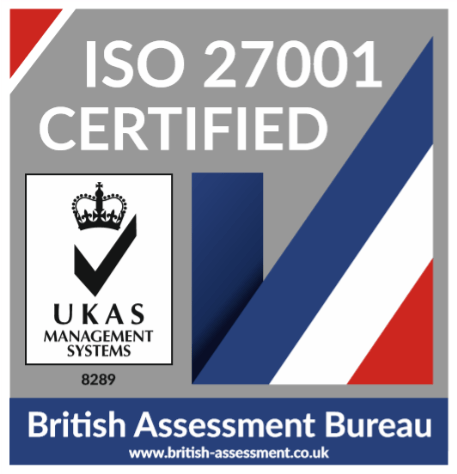 Our cloud support services