Why DevOps Consulting Services?
DevOps is a methodology that brings together development and operations teams to deliver better software, faster.
It can help solve common problems such as slow IT infrastructure delivery or updates, post release errors, or a lack of collaboration between teams that results in inferior software.
Ultimately, introducing a DevOps methodology and culture can make your business incredibly agile. You can deploy products and services as the market demands them.
It should be noted that any conversation around DevOps must include security, because developers collaborate and share open-source code – and potential vulnerabilities or licensing infringements.
Your security decisions and actions must be implemented at the same scale and speed as development and operational ones.
How Intersys DevOps Consulting Services Work
You already have IT and software infrastructure and processes. Obviously, you can't change things overnight. So how do you transition to a DevOps culture and methodology? And realise the benefits of this change?
Intersys can offer you a dedicated consultant who will guide your team every step of the way. We draw on the experience of our team to understand the challenges from both a software development and DevOps engineering perspective. Our consultants will take you step by step through areas such as choosing appropriate software, security and processes, data migration and software rollout.
We will also ensure your DevOps strategy includes DevSecOps expertise. Our extended network of engineers can help you tackle any potential threats or weak points by using code composition analysis and continuous compliance tools – to help ensure solid security and 100% compliance.
It is far, far cheaper to use DevOps consultant services from Intersys, compared to paying the sizable salary of a DevOps employee.
Our DevOps Expertise
Version Control
Sharing your source code efficiently between developers is crucial. We can assist your setup with Git – the gold standard for version control software.
Containerisation
Placing software components into an isolated unit, or container, helps you deploy it consistently on any computing environment. Let us show you how.
Continuous Integration (CI)
Merge code into a central repository and run automated builds and tests. This will help you fix bugs quickly, improve software quality, and release updates faster.
Continuous Delivery (CD)
Once your software has been built and tested, we'll ensure any further code changes are automatically built, tested, and prepared for production.
Infrastructure as Code
Bring development and operations together by managing and provisioning infrastructure through code, instead of manual processes.
DevSecOps
Ensure security is a shared responsibility throughout the entire IT lifecycle by bringing it front and centre to your automation, platform design and culture.
DevOps Consulting Services from Intersys: the Benefits
Save time. A DevOps culture will free up more engineering hours to innovate and improve your products
Reliability & safety. No more error-prone manual deployments
Get Best of Breed Dev Ops Engineer Expertise. Our implementation experience enables us to provide both strategic and operational advice on your DevOps journey. Our trusted extended network with partners such as Source Code Control can also provide DevSecOps advice to ensure that application security by design is at the heart of your project.
Faster iteration. Get your work in front of customers sooner
Higher quality. Automated testing will catch bugs before they're in production
Greater Infrastructure ROI. Scale up and down as necessary to meet demand cost-effectively
Compliance. Bring your resources into compliance in an auditable, automated fashion
Collaborative environment. We will work closely with your team, offering advice according to your needs and training your people in best DevOps practice
Software development: We can complement our DevOps consulting services by developing bespoke software for you
With Intersys DevOps consulting services, you will enjoy these benefits at a fraction of the cost of employing an inhouse DevOps specialist.
DevOps Consulting Services Tools and Technologies We Use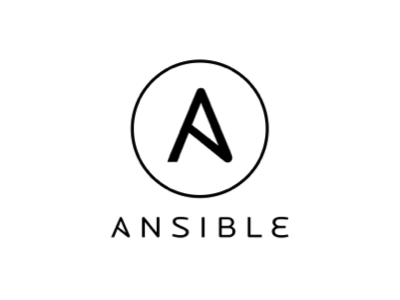 Why Choose Us?
Here's why you should choose Intersys software development services for your project:
Get in touch