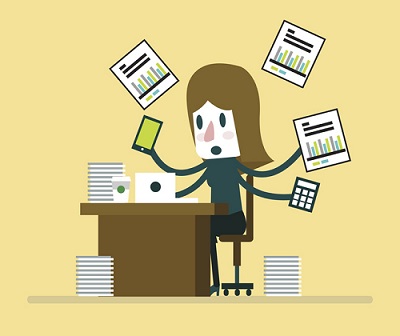 Drowning in data? We are amassing more data than ever before, but as we all know, there's little point in hoarding data just for its own sake. Unless you can use the data to analyse trends, make predictions and improve decision-making, it's all just noise. Furthermore, without a dedicated data analyst, turning raw data into useful insights can be a formidable task.
This is where Microsoft Power BI comes in.
What is Power BI?
Power BI is a powerful business analytics and visualisation tool that is part of the Microsoft Office suite of software. The beauty of Power BI is that it can help you turn raw data into clear, easy-to-read charts and graphs, even if you don't have a head for numbers. Furthermore, it has machine-learning capabilities, which means it can spot patterns and make informed predictions.
How is Power BI useful for business?
There are myriad ways Power BI can help your business , but these are five of our favourite features:
It supports a wide range of data sources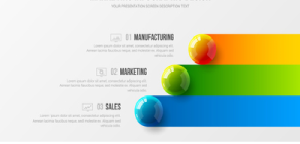 One of the key strengths of Power BI is that it can import a wide range of data sets from different sources, including Excel, and 'tidy them up'. This data can then be used to create reports that are visually appealing and simple for everyone to understand.
"I've seen it used by big companies taking over other companies that run on different business systems," says Intersys Director Catherine Geyman. "Although they didn't share the same platform, they were all capable of exports to Excel. These massive 'data dumps' were then imported into Power BI, cleaned up, and used to create reports."
You can create personalised dashboards
One of the features users get most excited about when using Power BI is the dashboard. A dashboard is essentially just a single page that presents data in attractive and easily understood visualisations. Each visualisation is created from a report. Selecting a visualisation takes you to the report (and dataset) it's based on, allowing users to drill down for a deeper understanding. Furthermore, the visualisations update as the underlying data changes, meaning the information is always accurate and up-to-date.
It enables collaboration
Once a dashboard has been built, it can be shared with other users, allowing them to view your dashboard and/or reports. If you want to collaborate on a dashboard, giving other users co-ownership allows them to edit.
It's built with security in mind
Here at Intersys, security is our first port of call when evaluating the usefulness or otherwise of tech. And few situations require stronger security than one dealing with large quantities of valuable company data. Power BI has strong security built in with its end-to-end double encryption.
It's affordable
While this is the last item in our list, we know that for many businesses and organisations the bottom line is cost. The good news is that Power BI is surprisingly affordable, especially when compared with comparable business intelligence and analytics tools. As well as the full-featured edition, Power BI comes in a Pro edition that's ideal for small and medium sized organisations.
What does a Power BI consultant do?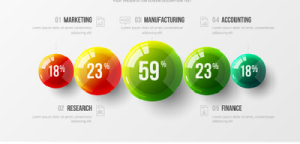 Although Power BI is designed to be accessible to the 'average' Microsoft Office user, the reality is that most users will need a programmer to set up the relevant data structure and bespoke reports in the first place. That's where Power BI consultants come in.
However, once it's set up, Power BI is designed so that anyone can use it. No more waiting for your IT department to run complex queries and reports that often are difficult to understand. Power BI puts you in control of the process.
"Whilst this might sound like we are doing ourselves out of a job, I believe it helps to change and enhance the relationship between end user and IT," says Intersys Senior Analyst Tony Healey. "The software can still be very technical, so IT will always be needed. However, IT can work with the user to empower them to own their data and reports. After all, they know more about their business data and how they need to display it than we do."
How can Intersys help you integrate Power BI into your business?
One of the design motivations for Power BI was to help the end users be less reliant on their IT departments. Intersys has helped several organisations with setting up their Power BI projects so that they no longer have to wait on IT to produce their reports for them.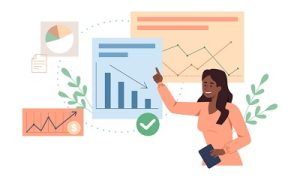 One of our largest projects began when a client had issues with a poorly supported bespoke data warehousing tool. They were considering an expensive migration to a platform such as SAGE, but there was still no guarantee that they would be able to get the reports they wanted out of it.
Our solution was to import the data to Power BI. Our senior analyst, Tony, wrote some clever reports to give the client exactly what they needed in terms of Management Information. He then trained and handed over the maintenance of those reports to a non-IT member of the team, who is able to do the majority of everyday data management, running and upkeep of the reports. Now they they only come back to him when something else complex needs to be done.
"After this first phase, I probably only average an hour a month in technical assistance," says Tony. "The client has gone on to add many more reports and dashboards themselves, without our involvement. We are now in a position to look at optimising other processes, within the client's data management, which we wouldn't be able to have done without the Power BI move."
To find out how Power BI can help your organisation improve its business analytics and data visualisation, contact us for an informal chat or to set up a meeting.