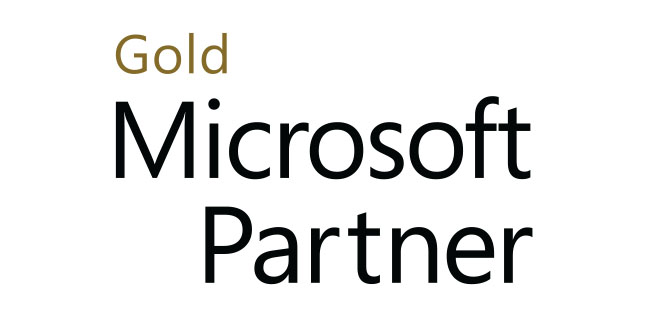 Choosing a company to provide managed services or IT consultancy is a big decision. After all, you'll be relying on them to keep your network up and running with no hitches, and ensure your hardware and software are running smoothly. They may even be responsible for your disaster recovery and cyber security issues. Not the sort of things you want to leave to chance.
So, how can you ensure you choose a highly-skilled, reputable company? One of the quickest ways to sort the wheat from the chaff is to check out a company's Microsoft partner list of accreditations and competencies. These are commonly considered the 'Gold Standard' in IT accreditations.
What is a Microsoft Partner Competency?

In short, a Microsoft Competency confirms an organisation has technical expertise in a particular area. Microsoft offers Competencies in a range of speciality areas such as Midmarket Solution Provider and Application Development, allowing organisations to highlight their areas of proficiency.
There are two levels of competencies. In the same way that athletic competitions award gold and silver medals to the very best athletes, the very best Microsoft Partners receive Silver and Gold level Competencies as a mark of exceptional work. Only a small percentage of companies achieve Gold.
What is involved?
To attain Gold or Silver Certified Partner status, a Microsoft Partner must demonstrate a high level of expertise in the specified area. This involves havingan in-depth knowledge of the subject area, passing rigorous, industry-recognised exams or certifications, and meeting stringent performance goals. In addition, customer testimonials must be submitted and approved by Microsoft.
Why are they important?
A company with a Microsoft Partner list of competencies is likely to be proficient and reliable. These accreditations are not easily earned and must be renewed annually. This requires intense levels of study, continually learning the intricacies of Microsoft products and keeping up with the latest changes and developments in the tech world.
For customers, these competencies are an assurance that you are working with engineers who are among the most highly-skilled in the business, and with a company that has a proven track record of providing customers with exceptional service.
The Intersys Microsoft Partner list: all of our accreditations
Intersys is proud to hold a range of Microsoft Gold and Silver Competencies – accreditations that prove we are among the very best at what we do.
Gold Partner and Silver Partner Competencies
Gold Windows and Devices (2020)

Gold Data Platform (2019, 2018)

Gold Application Development (2019. 2018)

Gold Midmarket Solution Provider (2017, 2016)

Gold Small Business (2014, 2013)

Silver Datacentre (2020, 2019, 2018)

Silver Cloud Productivity (2020)

Silver Small and Midmarket Cloud Solutions (2020, 2019, 2018, 2017, 2016)

Silver Midmarket Solution Provider (2015, 2014, 2013, 2012, 2011)

Silver Small Business (2014, 2013, 2012)

Silver OEM (2014, 2013, 2012)

Silver Desktop (2012)

Silver Devices and Deployment (2012, 2011)
Other Microsoft Specialisms and credentials
Gold Authorised Education Partners (2019, 2020)

Cloud Accelerate (2014, 2013)

Small Business Specialist (2008 – 2013)

Gold Authorised Education Partner (2020)