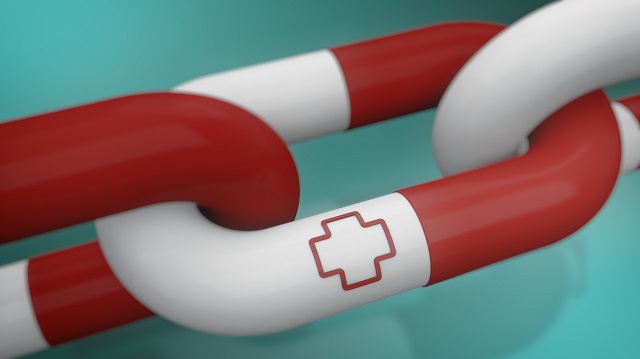 Our customers in the pharmaceutical world are well versed with our award-winning innovative tool SCAIR — a sophisticated supply chain risk management software solution. Some of the world's leading life science organisations use SCAIR to help build strong pharmaceutical supply chains.
As you can imagine, we have had a particularly busy 2020 with the COVID pandemic making supply chain risk mitigation a huge priority for so many businesses. It seemed the perfect time to share some of our insights gleaned from decades of experience in the field. Our knowledge goes beyond just pharma and can be applied to any industry with supply chain dependencies and high regulatory requirements.
So in early December, we will be bringing you some key learnings via a free webinar. Join Intersys' Director of Risk Management, Catherine Geyman, and discover the latest insights into industry-wide risks and how you can use technology to manage them effectively during these turbulent times.
In the free webinar, Catherine will help you:
Understand the most disruptive industry-wide exposures
Identify the characteristics of your critical supplier dependencies
Identify the concentration of risks in your supply chains
Apply 'value at risk' quantification to prioritise mitigations
Leverage technology to monitor most critical threats through SCAIR
Be ready for the next global crisis!
Understanding Risk in Pharmaceutical Supply Chains
A GoToMeeting Webinar
Thursday, December 3rd, 2020
13:00 (1 PM) EDT / 10:00 (10AM) PDT / 18:00 (6PM) GMT
Catherine Geyman, Director Risk Management, Intersys Ltd
Catherine has over 17 years of experience in the risk management sector and specialises in Supply Chain Risk Management, Enterprise Risk Management Consulting and insurance risk analysis and modelling. With a background in pharmaceuticals and engineering, she was responsible for managing the development of Intersys' award-winning Supply Chain Risk Management software, SCAIR®, one of the first tools used by leading bio-pharmaceutical businesses to empower their internal risk and supply chain teams.
Catherine will share her sound knowledge of the unique requirements in the pharmaceutical supply chain risk environment and how to significantly mitigate risks in today's world.