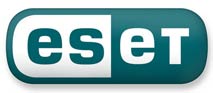 When it comes to internet security for small and large businesses, ESET anti virus products are hard to beat.
ESET goes so much further than simply offering a firewall as a realtime virus protection shield: with mail server security, file server security, gateway security, remote management and more all available from ESET, It would be quicker to say what ESET doesn't do!
By having Intersys install ESET on your computers (Intersys are authorised ESET Partners), you can look forward to intelligent multi-layered protection. All this can only mean one thing for you, your staff, your business… peace of mind.

An award-winning company
ESET anti virus and internet security products are increasingly becoming the products of choice for businesses and organisations of all sizes across the UK. But ESET hasn't 'just arrived'.
For more than 20 years, ESET has undoubtedly been the leader in developing proactive computer security solutions. The company has won awards for superior performance of its products, and has received numerous accolades recognising its sustained growth.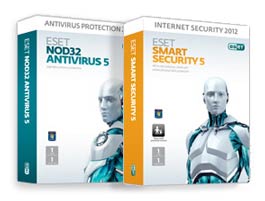 Unmatched detection, speed and performance
It is not only in the realm of computer defence that ESET continues to distinguish itself as an exceptional industry leader in virus detection and all that involves. As well as providing clients with anti virus protection that is stable, precise and flexible, ESET products are also first-class in terms of speed and performance.



A faster way to 'get to work'!
By having a trained Intersys engineer install and set up ESET on your computer(s), you can say Goodbye forever to having to wait for your anti virus to finish before your computer is ready to use, and Hello to enjoying Internet protection that is wonderfully reliable yet has an amazingly low impact on system performance (as well as ultra-low memory usage when compared to other leading antivirus solutions).
To find out more about how Intersys can bring the wonder of ESET to your business or organisation, get in touch today.
P.S. As well as being authorised ESET Partners, Intersys are also:
Microsoft Certified Partners (Silver Desktop and Silver Midmarket Solutions Providers)
Certified Microsoft Small Business Specialists (reflecting our SME-tailored solutions)
Cisco Select Certified Partners (demonstrating that we are qualified to supply, install and support Cisco solutions), and
Certified Network & Security Experts for Cyberoam Systems (or 'CCNSE')

Blimey!